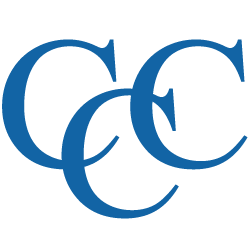 Cincinnati Commercial Contracting
Your Choice for Quality
From retail stores and restaurants to manufacturing and fabrication shops, CCC's expert construction management team provides thorough preparation, craftsmanship, and attention to detail to each project. That's how we've done business for 40 years.
Our approach to every project is simple: we meet you where you are. Whether you've owned and built multiple facilities, and are knowledgeable with the entire process, or you're starting from square one and looking for help with land, financing, building type and facility options, CCC is your go to team! Commitment to Clients
CCC is here to help you grow your business and build your dream from the ground up. We promise to always give you sound advice and offer real solutions that will help build a strong foundation for your business today and tomorrow.
Let's Get Started!
Contact CCC today. Let's talk about how we can be your partner in building your business.
"CCC exceeded our expectations... I would select them again, and I would recommend them to anyone who is thinking about building a community project."
Dr. Gary Sallquist
Headmaster, Miami Valley Christian Academy
"Although the pace was fast, the entire CCC team was committed from the very beginning on meeting our deadline."
Tim Mathile
CEO/President, Franklin Brazing
"CCC has a team of people that are truly committed to creating a building that suits the clients' needs. They labor over every detail, from conception to final walk-through, as if they were building for themselves. They hold themselves accountable exhibiting a true culture of excellence."
Jeff Wells
President and CEO at NuWaves Engineering, Ltd.
"CCC recently built a 127,000 square foot manufacturing facility for Usui International Corporation. To meet some of our customer requirements, we needed to install some manufacturing equipment before the building was 100% completed, making the schedule very tight. I cannot say enough about the work that the CCC team did to meet our schedule, allowing us to meet our customer schedule and requirements."
Dennis Chiu
VP of Usui International Corporation
"We had outgrown our current locations and needed to either build new or buy and remodel. CCC came to the rescue. The right decision for us was to buy and remodel a building. From day one, we felt 100% secure in CCC's ability to create our dream building. If we had to do it again, we'd call CCC. When you get involved in such large projects, Everything counts. They made sure we were 100% delighted with every single decision."
Roger & Sandy Riedinger
Beverly International Nutrition