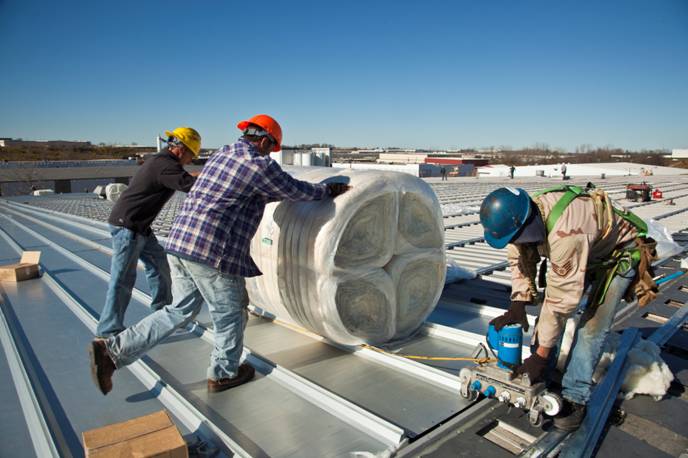 Leaks and faulty roofs are very costly. A leaky roof will damage products, interrupt work flow and generally disrupt business. When you consider what your time is worth, a building with a leaky roof at any cost will always cost more than a weather-tight structure. CCC believes the MR-24® Roof System from Butler is the best in the metal roof industry.
The Strength of the MR-24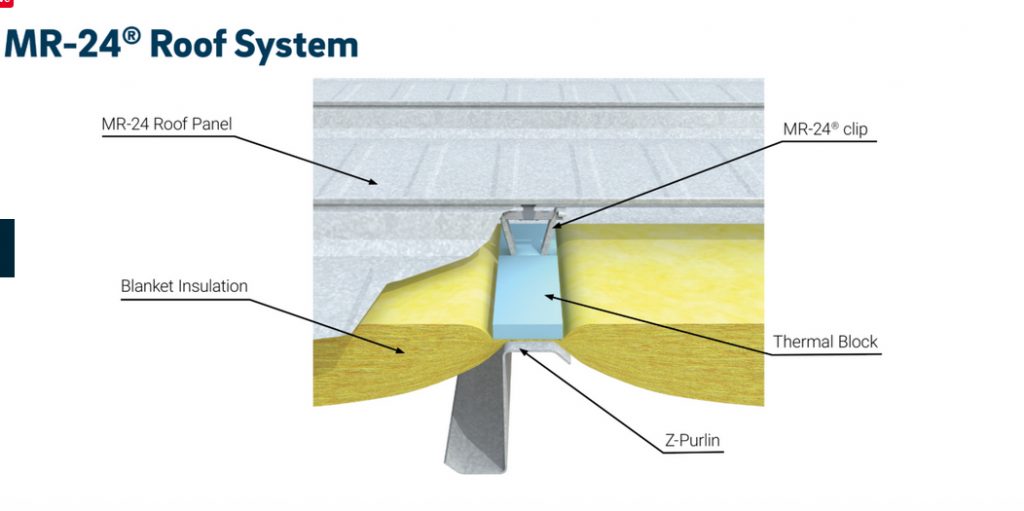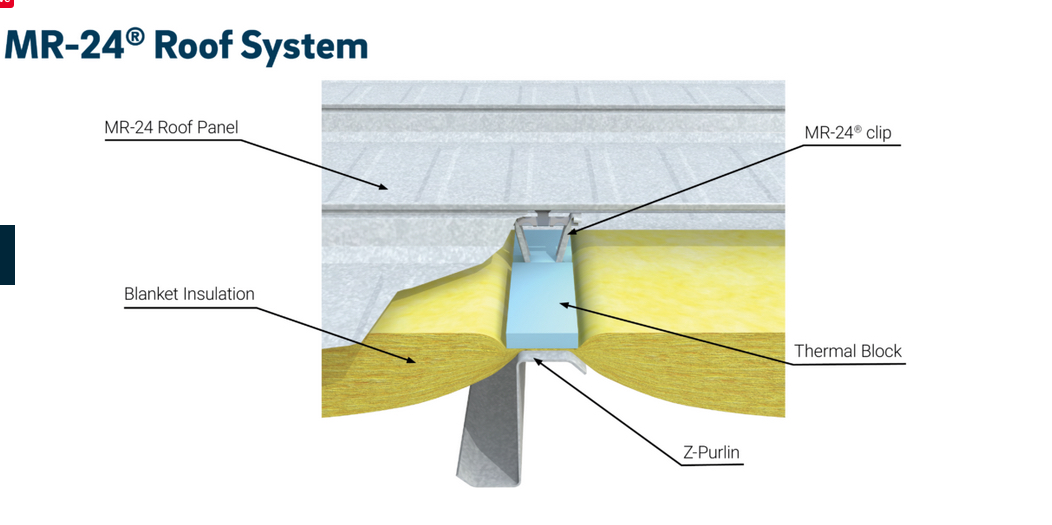 There are two basic types of metal roofs: fasten-through (also known as screw-down roof), and standing seam.
The fasten-through roof is a metal roof that is screwed down to the roof structure using screws as mechanical fasteners. It has a lower cost than standing seam. But it also has the disadvantages of many small screw holes and limited expansion and contraction. More wear on the fasteners' holes give rain and sun just the opening it needs.
The Butlerib II roof system, Butler's own fasten-through system, is the most highly engineered, highest quality fasten-through roof available. It uses slots for the screws to facilitate expansion and contraction. It is the only fasten-through roof that has the option of a weather-tightness warranty.
Continue reading

"MR-24® Roof System"