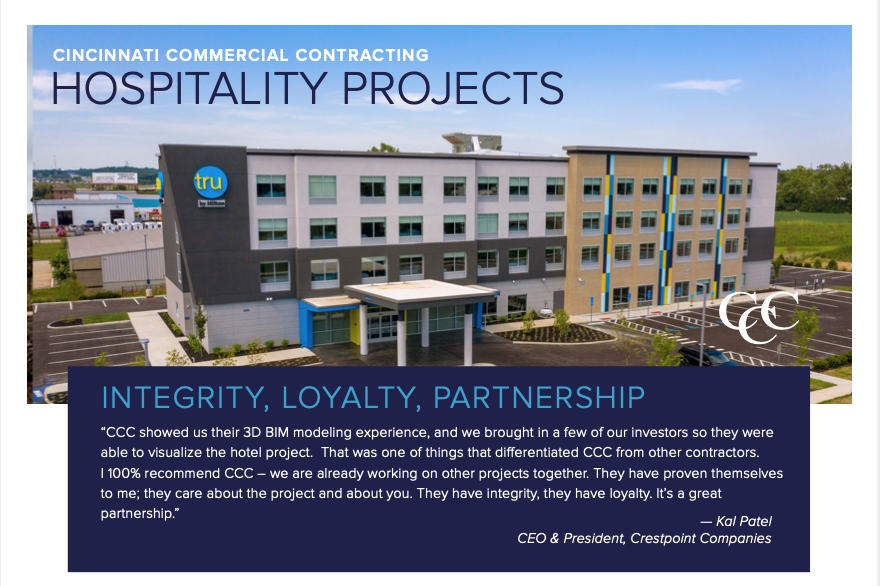 Client Focused, Results Driven
Restaurants and hotels build their business by creating a brand that stands for comfort, quality and customer service. The construction of your hotel or restaurant is the first thing that customers see. To create a great first impression, you need an experienced builder that knows how to partner with you in order to best achieve your needs. CCC understands that the long-term success of your business depends on efficiencies that are built into your project from the beginning.
Whether you have a design or theme for your facility or you must adhere to corporate brand guidelines for your business, you will receive the expertise necessary to make your new building stand out from the crowd. Your guests will see the difference as soon as they walk through your door.