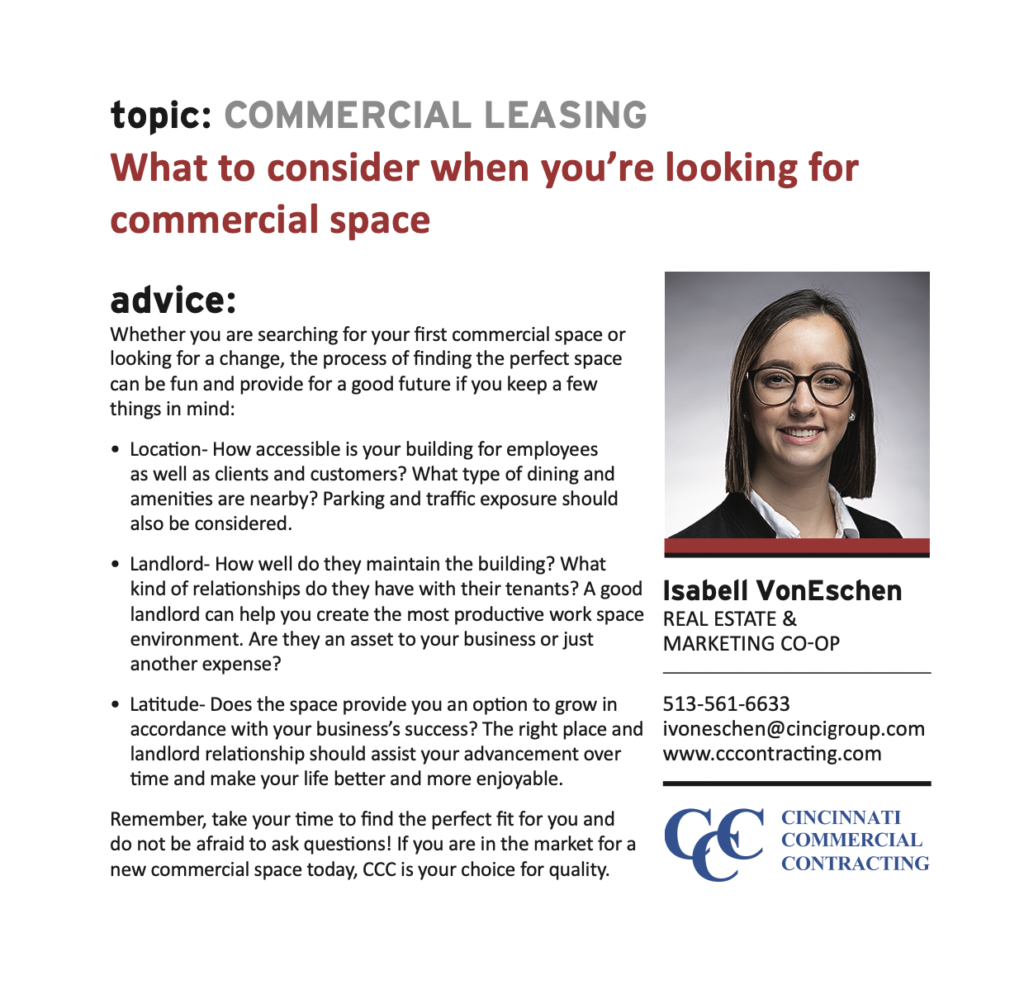 See all commercial space available from CCC here.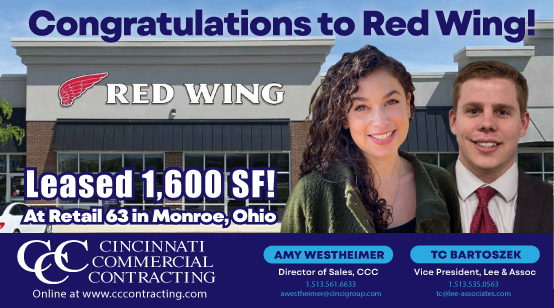 Red Wing Shoes has leased space in CCC's Retail 63 Center in Monroe, Ohio. Amy Westheimer, our Dir. of Sales, and TC Bartoszek, VP at Lee & Assoc. worked to bring this new retail operation to the community.
Currently we do have space available for lease at Retail 63. Contact Amy Westheimer for more information.
Recently featured in Cincinnati Business Courier, John Westheimer shares insight in to CMR – Construction Manager at Risk.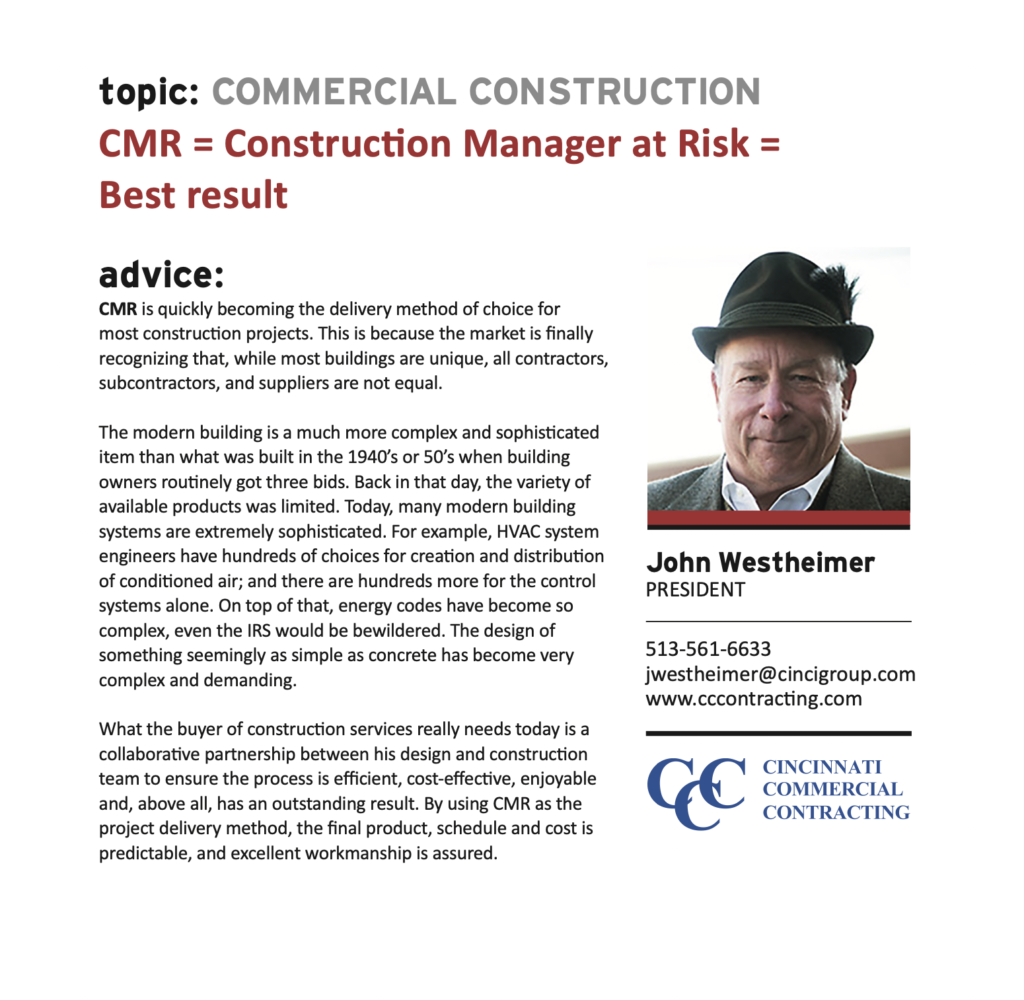 To learn more, contact us. We'd love to talk with you!