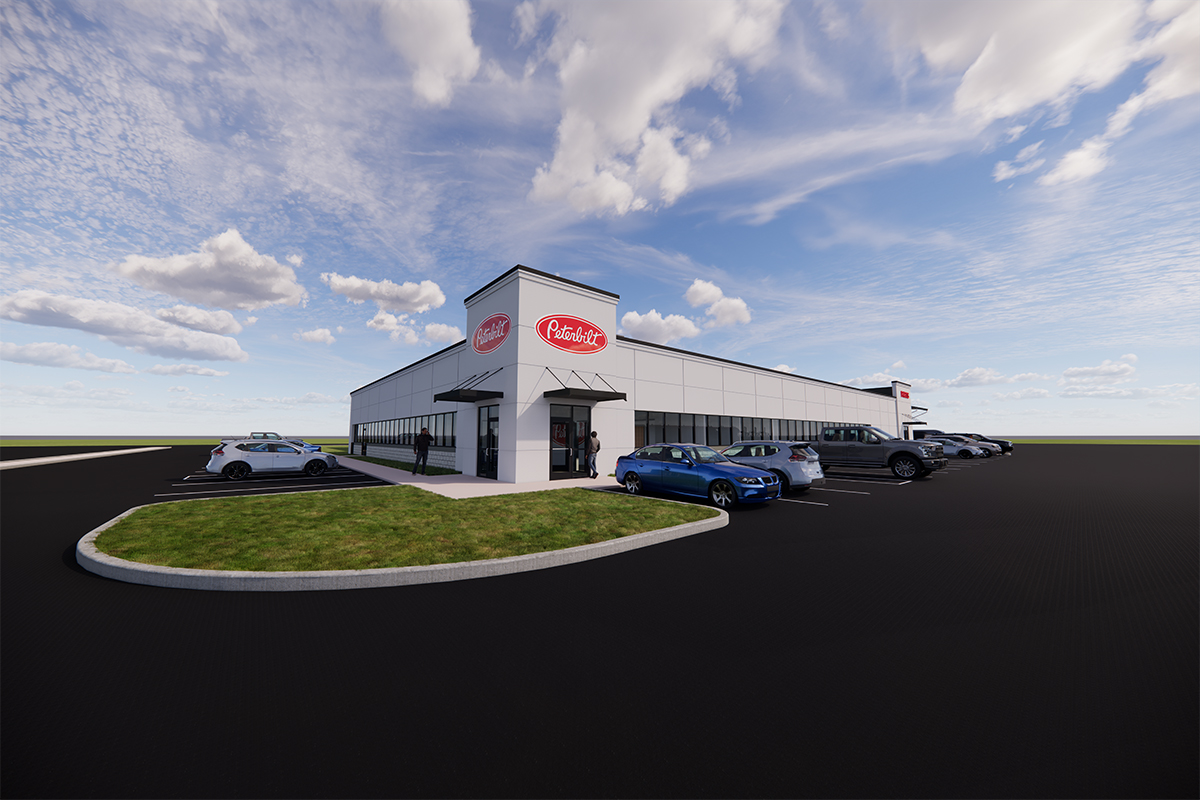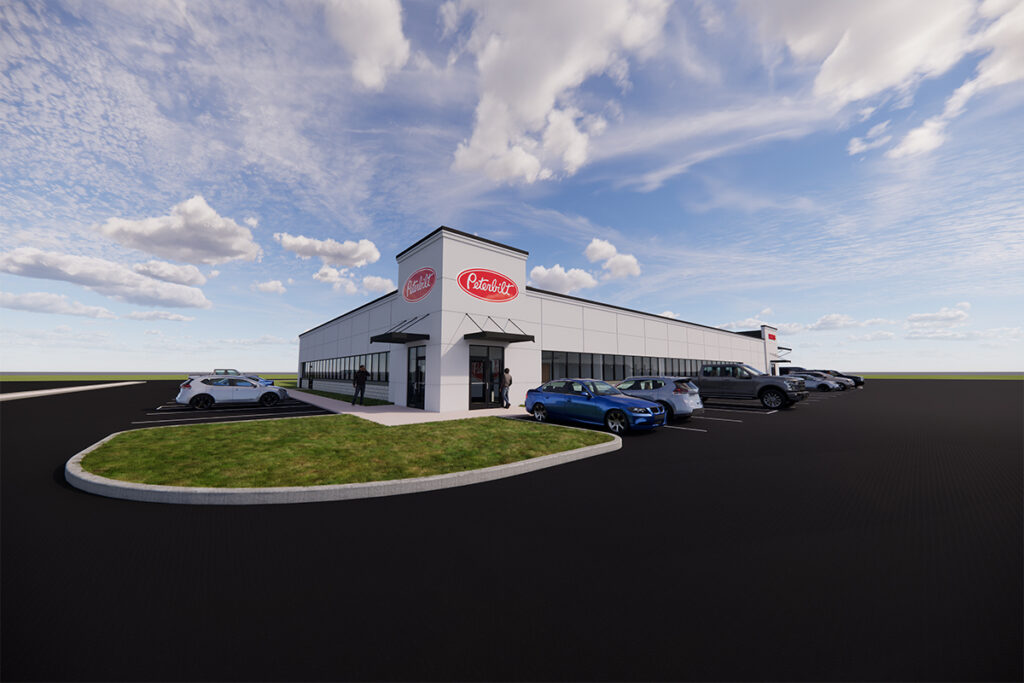 The Larson Group (TLG) Peterbilt, a Peterbilt dealership group with 25 locations in eight states, recently broke ground and began construction on a new facility for its TLG Peterbilt – Dayton dealership in Tipp City, Ohio.
"We are thrilled to be able to work with The Larson Group on a second project! The effort, detail and care TLG has put into our collaborations truly makes this a first-class facility. With I-75 in the front yard, it is going to be very exciting to watch this project take shape."

Justin Platt, CCC VP/Principal
This new 41,258-square-foot building will offer a host of industry-leading amenities and features designed to give customers a first-class Peterbilt dealership experience. The new building is being designed and built by Cincinnati Commercial Contracting, who also completed the renovations and additions to TLG Peterbilt – Cincinnati that were completed in 2020. 
Slated to be completed in Summer 2023, the new TLG Peterbilt –Dayton will be a full-service dealership offering new and used truck sales, parts, and service. The Tipp City facility is located at 450 S Kinna Drive and will offer customers convenient access to I-75. Currently, the Dayton facility is a parts and mobile service location in Huber Heights.
Read the complete TLG Peterbilt press release here.
Cincinnati Commercial Contracting has built facilities for multiple automotive organizations. Our automotive customers include auto, truck and RV dealerships as well as parts and service companies. See some of our projects here.