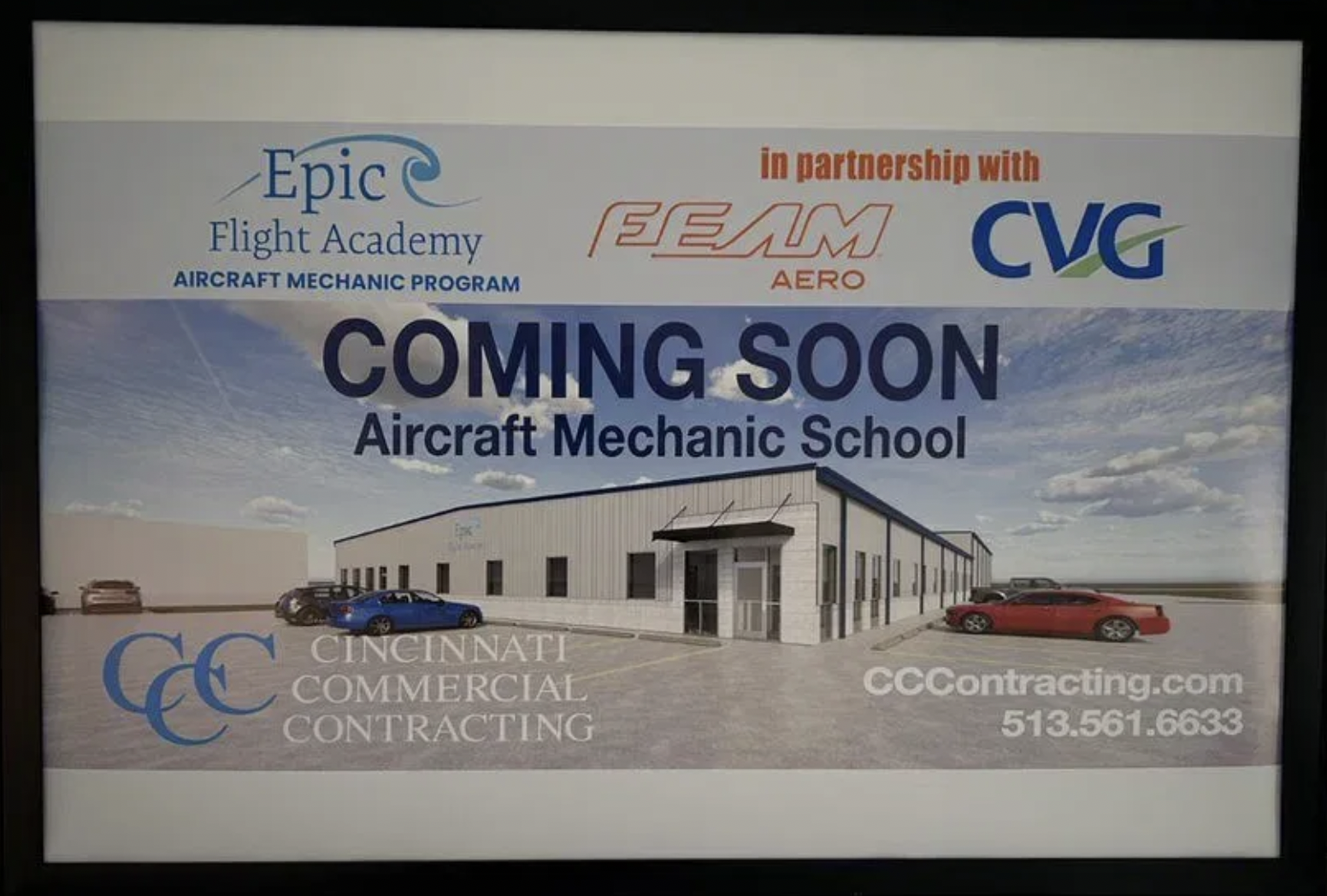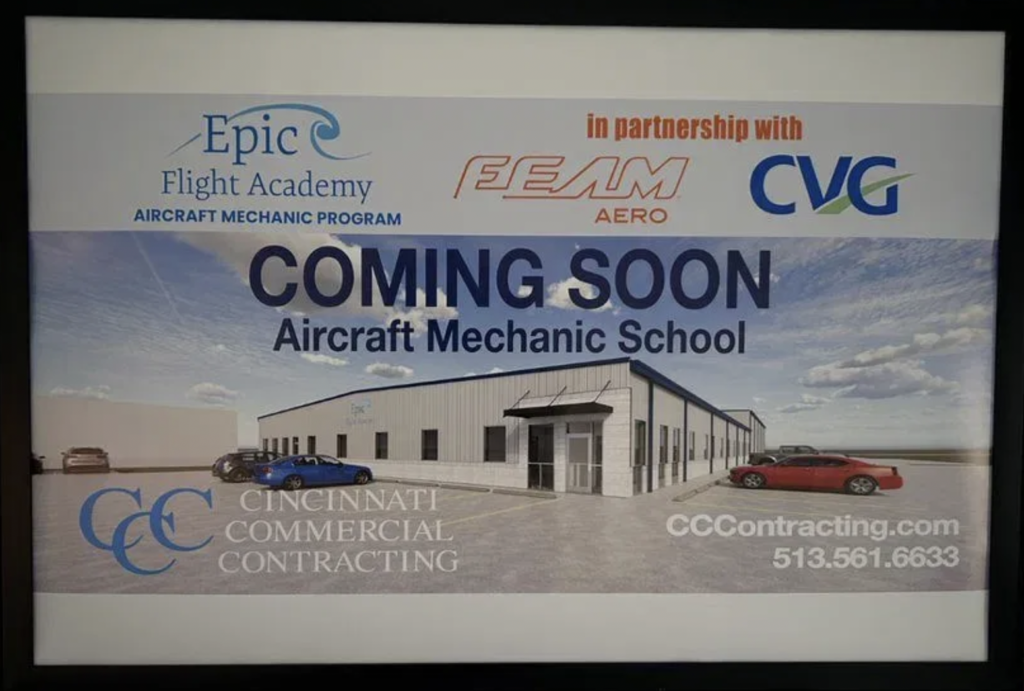 CCC Building New Flight Academy
Cincinnati/Northern Kentucky International Airport will be home to a new aircraft mechanic school starting in 2024. The Cincinnati Commercial Contracting team is proud to be the commercial construction company selected for this project.
As reported on Fox19 News, Epic Flight Academy partnered with FEAM Aero to break ground Monday at CVG for a facility that can house as many as 300 students and staff, according to CVG.
"This area, the need is just unbelievable," said Epic Flight Academy COO Josh Rawlins. "From when we first came up here, we were blown away with the airport and just the demand for mechanics. It was far greater than we could ever imagine"
CVG backed up Rawlins' comment about the high demand for aircraft mechanic positions in the Tri-State, but the industry as a whole is experiencing a shortage, according to an Aviation Technician Education Council report.
The aircraft mechanic school groundbreaking we held Monday, April 17, 2023 and the school is expected to be completed by early 2024. See the full report here.
Watch a video of the groundbreaking here.