Cincinnati Commercial Contracting is proud to be a Butler® Builder. It is an honor to be recognized by Metal Construction News as one of the Top 100 Metal Builders in the country!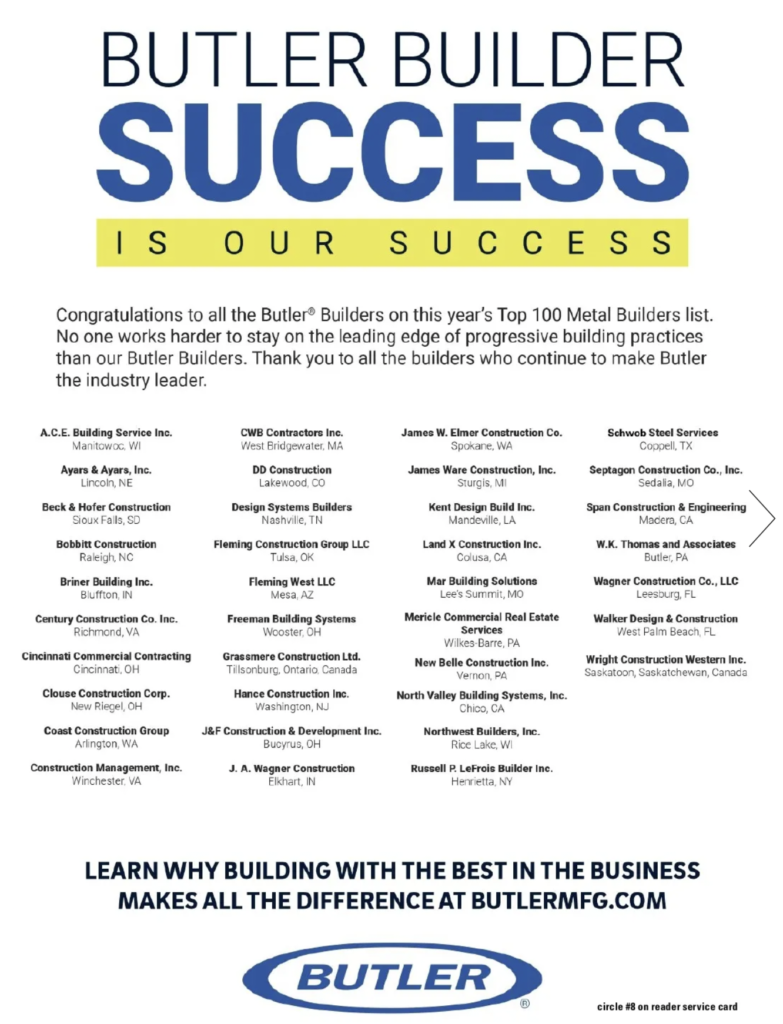 CCC Is A Leader In Pre-Engineered Buildings
CCC became an authorized Butler Builder® in 1997, and achieved prestigious Career Builder® status in 2001. As a Butler Career Builder®, we are uniquely positioned to offer our customers access to the highest-quality PEMB systems in the industry.
As a Butler Career Builder®, we not only enjoy direct access to all of Butler Manufacturing's premier PEMB and conventional building systems, but also a dedicated team of engineers who closely collaborate with us on every detail in the design of your building.
A PEMB may offer the best solution for your facility. Learn more here.