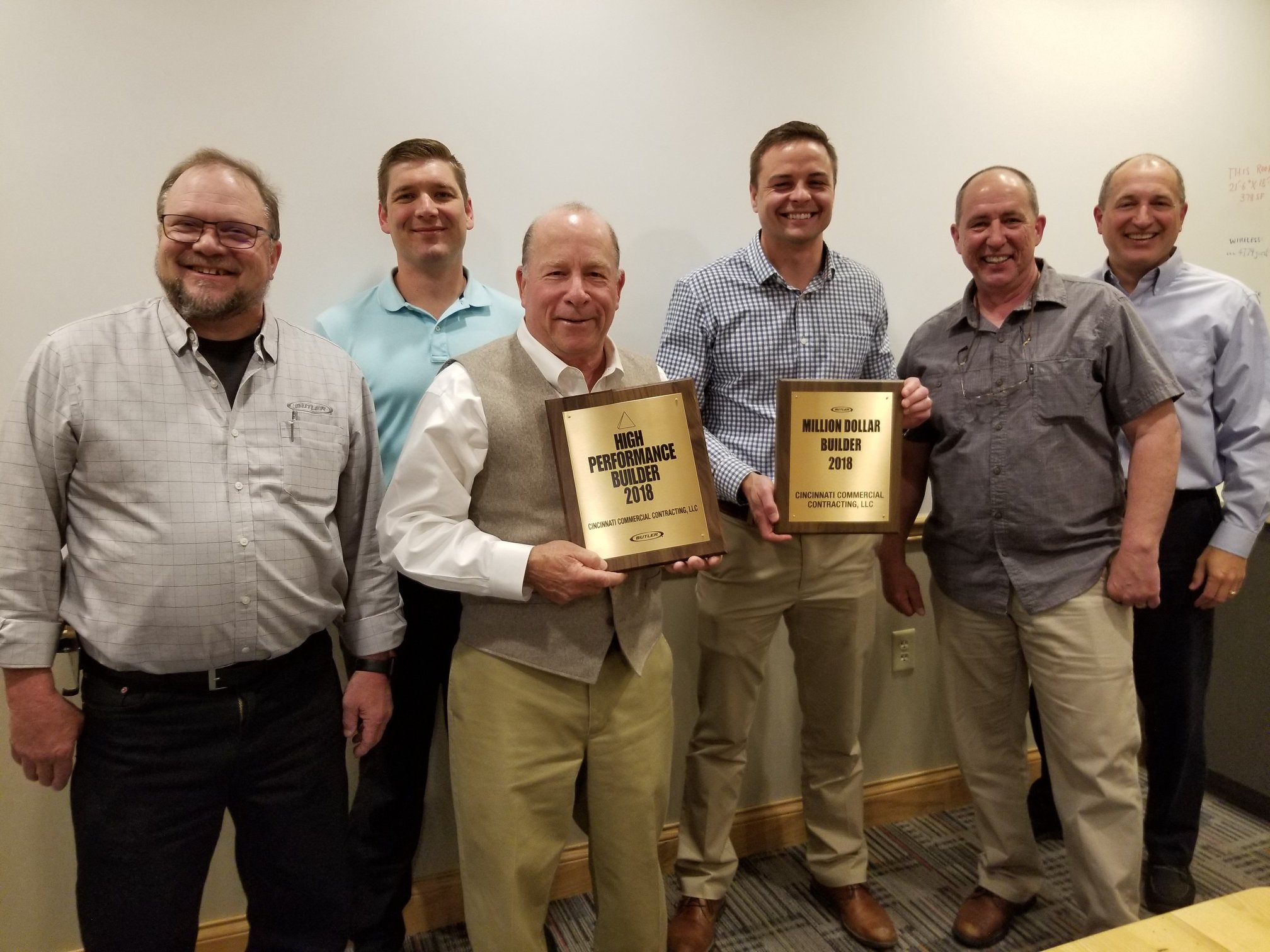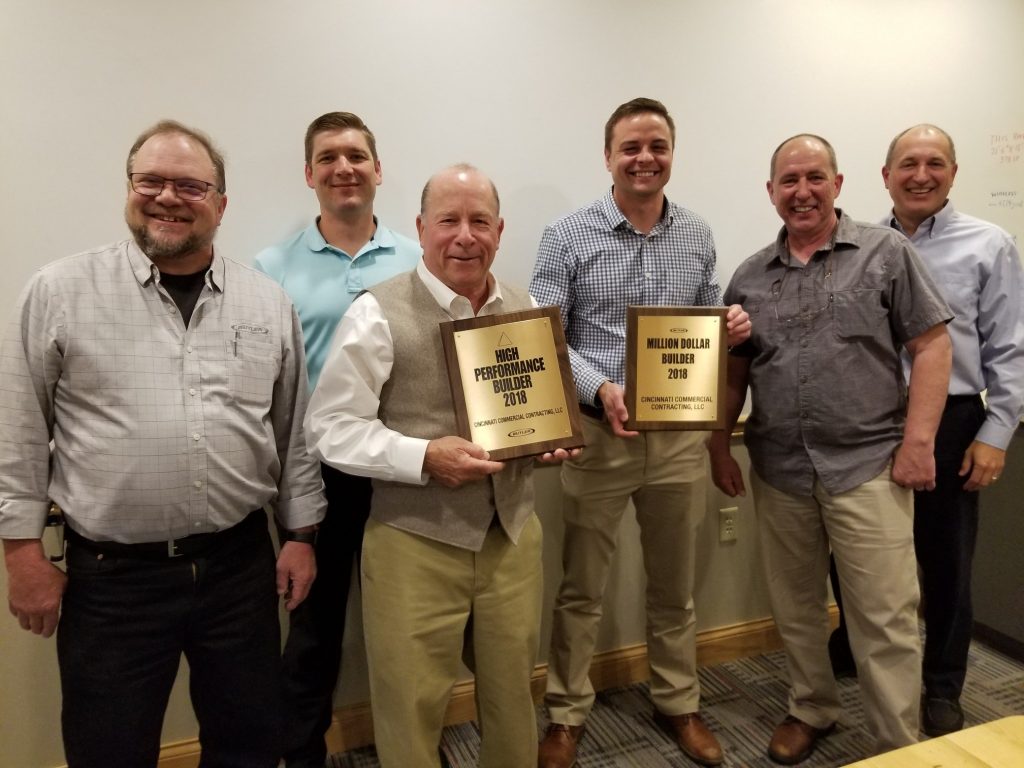 Cincinnati Commercial Contracting recently received the 2018 High Performance and Million Dollar Builder Awards from Butler Manufacturing. CCC has successfully built Butler buildings for its customers for more than a decade, and has been recognized by Butler multiple times for the quality of its work.
Butler has designated CCC as a Career Builder, a designation bestowed on Butler Builders that have demonstrated total competence in the areas of Marketing, Construction Capability, Professional Design Services, Sound Business Management, Adequate Financial Resources, High Local Reputation and Career Dedication. As a Career Builder, CCC shares an added responsibility with Butler Manufacturing, working together to ensure that CCC customers receive only the very best construction products and services.
We are proud to be recognized once again by Butler Manufacturing.