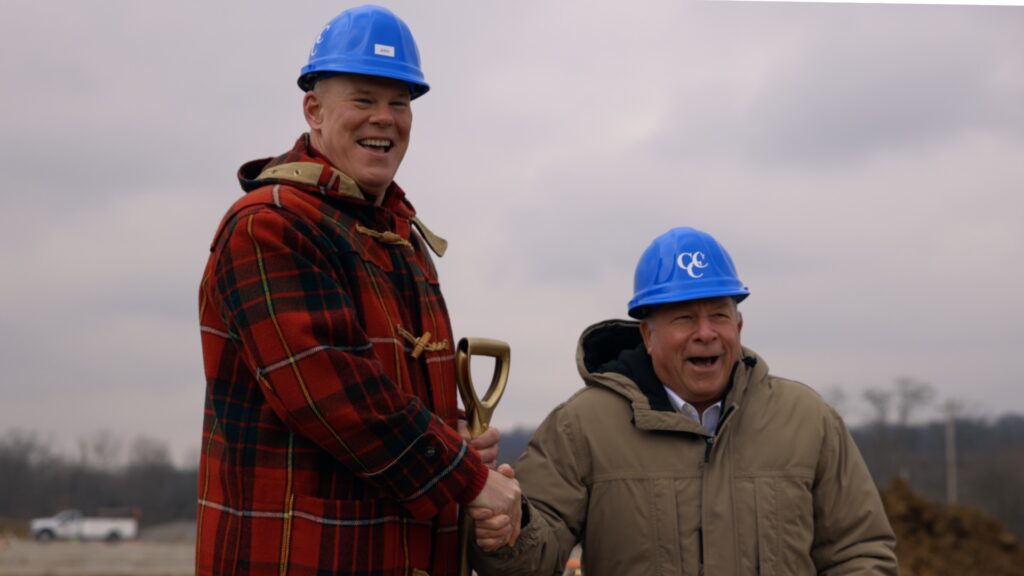 Groundbreaking Begins Project
Hamilton Security, a leading manufacturer and provider of physical security solutions, broke ground on a new corporate headquarters and manufacturing facility located in the Milford, Ohio area.
Hamilton Security and their design/build partner, Cincinnati Commercial Contracting, LLC., worked with all levels of state and local government, including Clermont County, to leverage the necessary incentives and infrastructure to develop this site.
The new facility is a consolidation of three existing facilities and will begin operation late in 2021. The building will be 180,000 square feet with the possibility of expanding to 220,000 square feet in the future.
Scope Of Project
Cincinnati Commercial Contractors developed the entire project. Costs include $11.9 million for construction, $957,900 for land acquisition, and $1.8 million for soft costs, developer fees and contingency. Contact CCC to learn how we work with our clients to make their vision for building their business a reality.
More Photos From The Groundbreaking