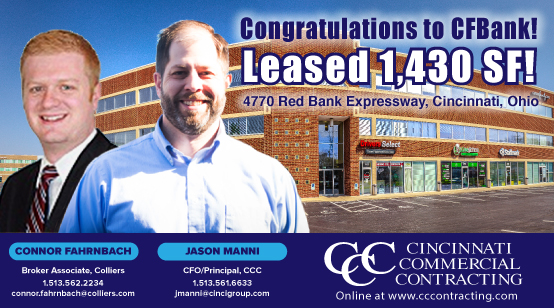 We are very happy to welcome CF Bank to Red Bank Center. Thanks Connor Fahrnbach, for bringing your client to us. Tenants are always our first priority,maybe that's why so many brokers work with CCC.
Cincinnati Commercial Construction has retail, office and warehouse spaces for lease in Cincinnati, Monroe and Middletown, Ohio.
Learn more about more CCC leasing opportunities here. For more information about any space lease, contact Amy Westheimer.