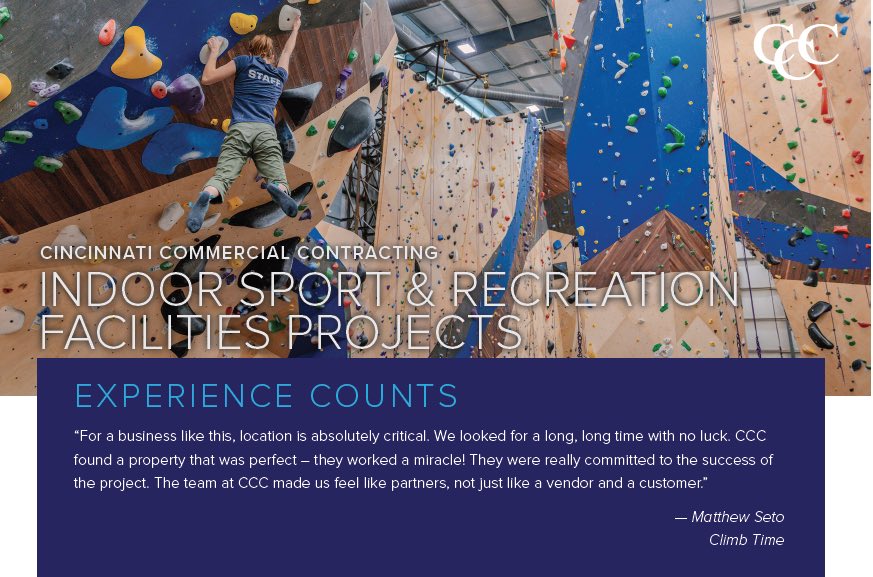 CCC is well-known for building commercial building including offices, industrial facilities and automotive dealerships. But did you know we also have built indoor sports facilities, recreation centers and fitness centers.
If you are looking for a contractor to build your new sports or recreation facility, we hope you consider Cincinnati Commercial Contracting. We will work with your team to ensure every detail is executed perfectly. That's what your customers want; that what the CCC gives our clients every time.
See some of our projects here.