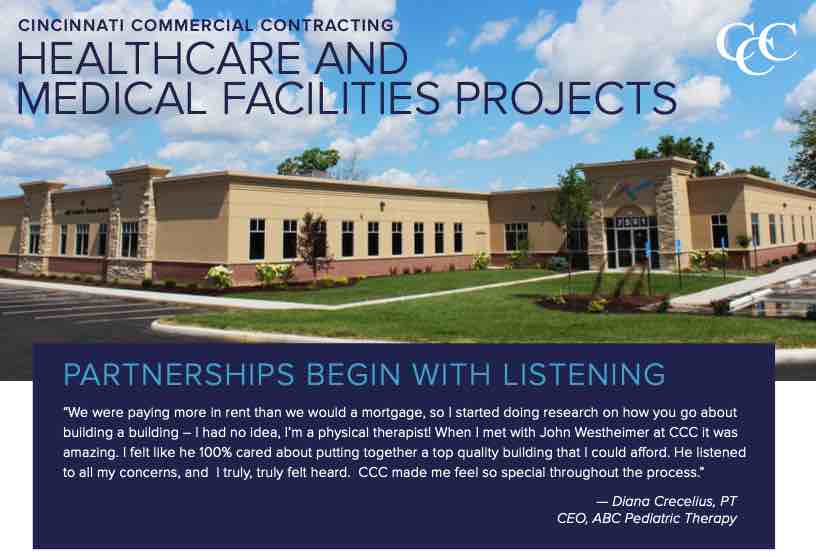 Building For Care, Comfort
Clients come first. CCC focuses on giving clients the kind of time, attention and knowledge that they need to understand the construction process. Consistent with the medical field, attention to every detail and constant communication are critical to a successful outcome.
When building facilities in the medical and healthcare field, CCC focuses primarily on meeting our client's vision for their business, achieving the highest safety standards and governmental compliance regulations while creating the best atmosphere for patients and staff.
Learn more here.