CCC Has Space Available For Lease
Starting a new business or relocating to a new space? CCC recently completed a retail and warehousing building in Monroe, Ohio. Windows, LLC has leased part of this newly constructed building and 9,900 SF are currently available for lease. We designed the space to be very customer and staff friendly in front, with great warehouse space with dock for all your inventory. Just minutes for SR 63 and only four miles to I-75, our location offers great access to both Dayton and Cincinnati markets.
Location Is Everything
Locate your company where some of the best retailers have successfully placed their distribution and fulfillment centers. Area businesses include Bed, Bath & Beyond Distribution Center, Kohls Distribution Center, Home Depot Distribution Center and Amazon Fulfillment Center.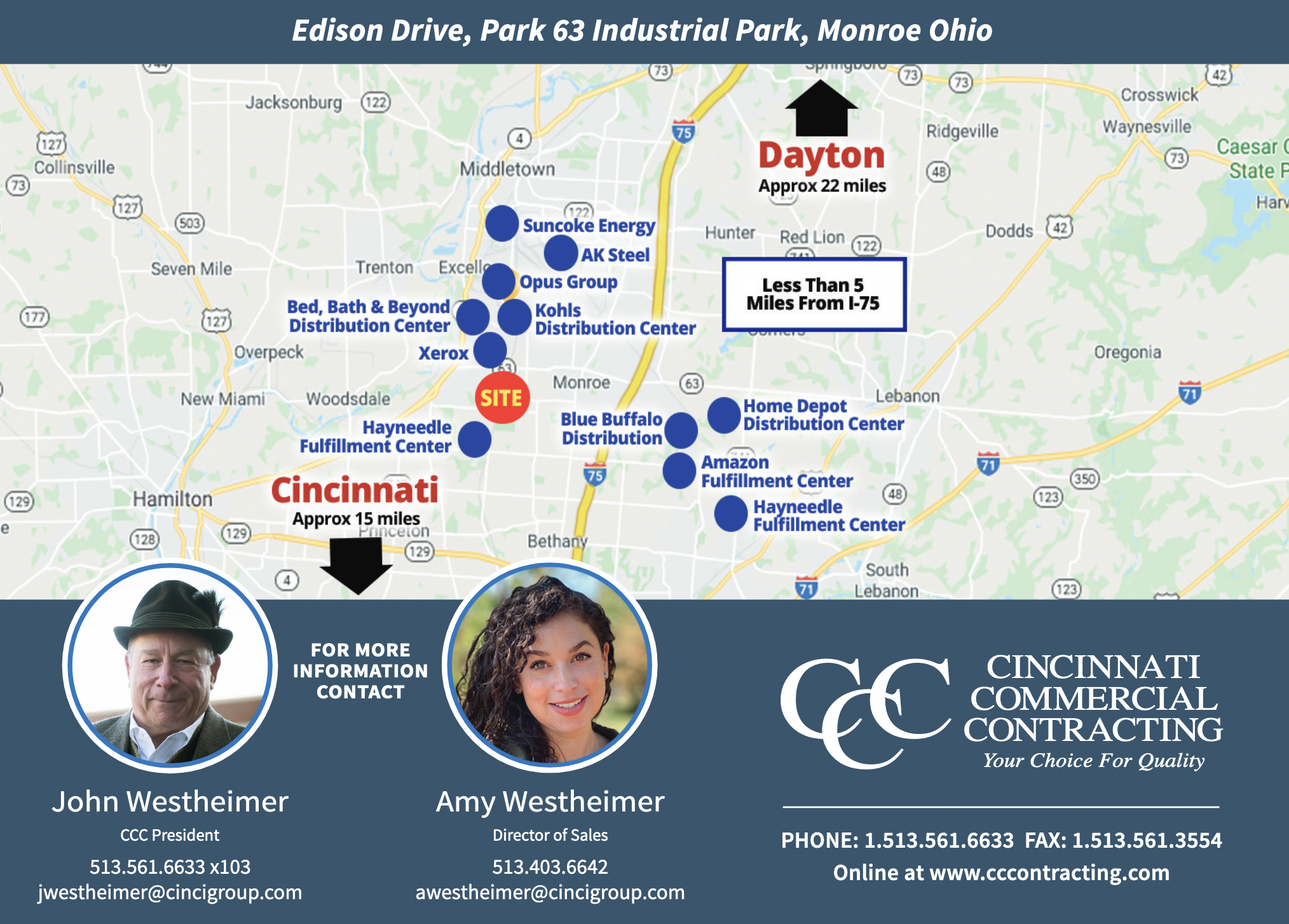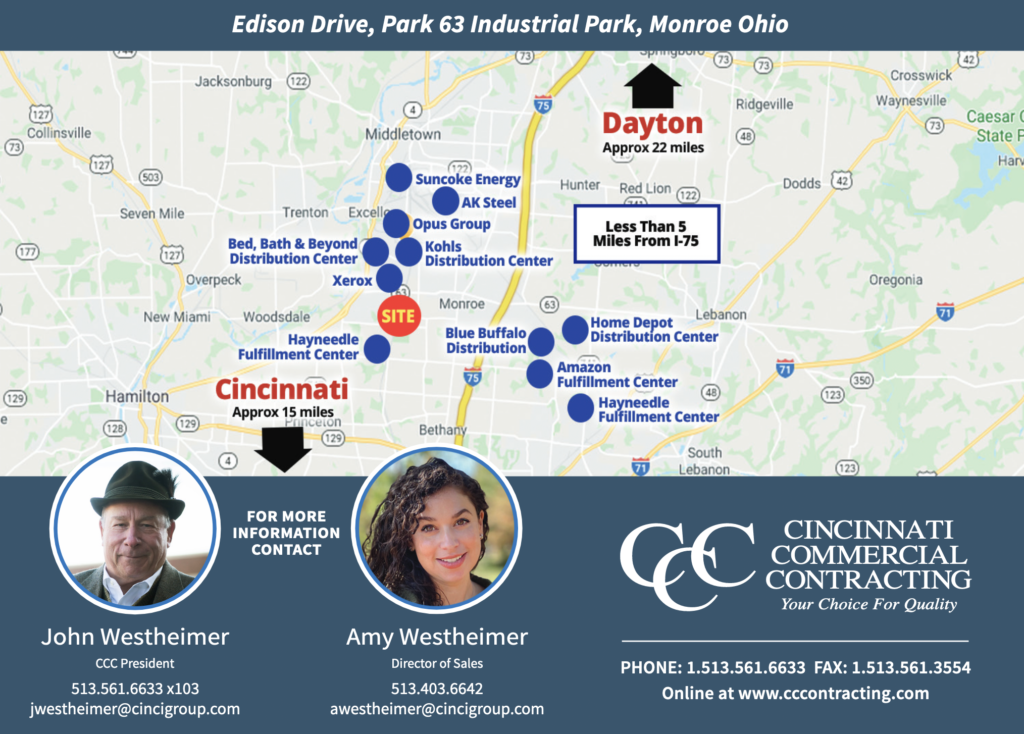 Learn more here.