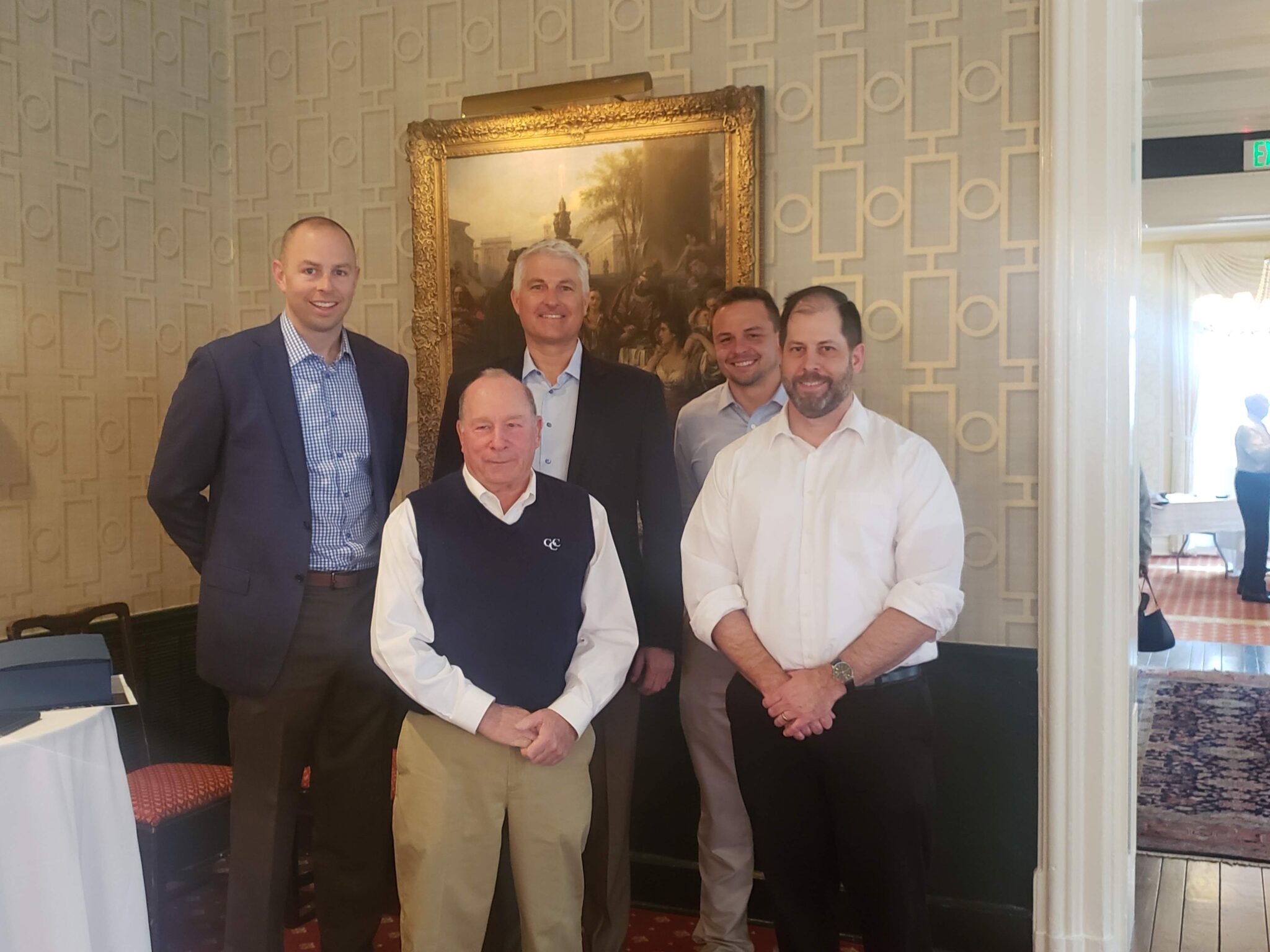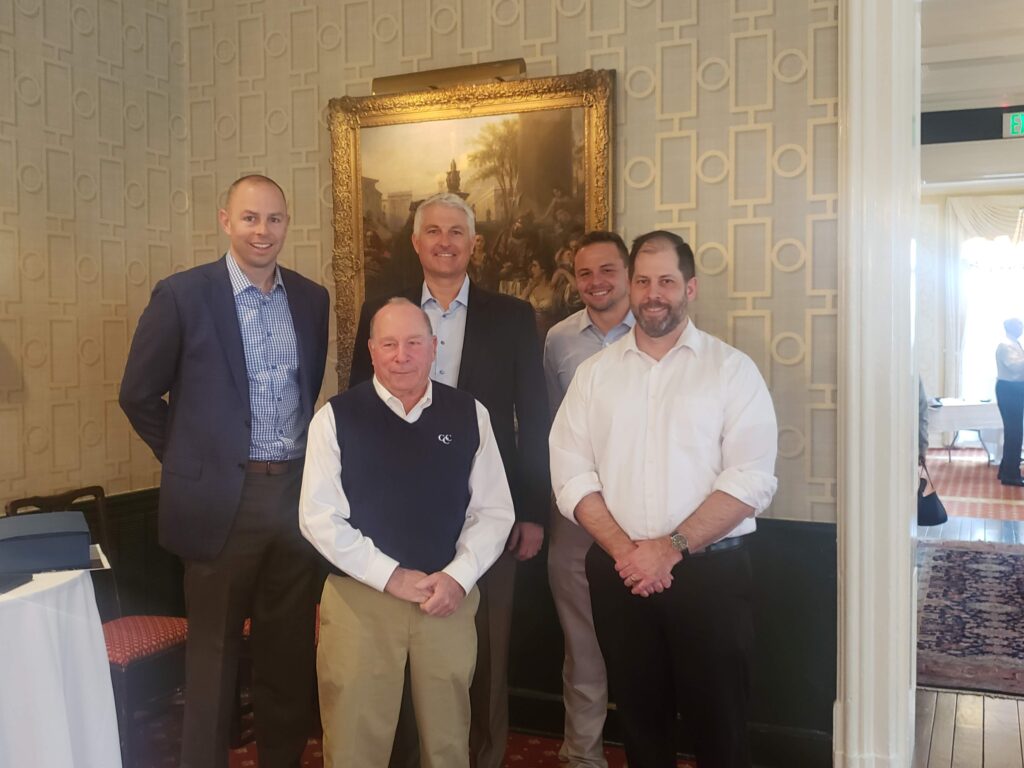 Working With CCC Is Rewarding!
On March 24, 2022 CCC thanked their top earning commercial real estate broker partners at a special breakfast.
Jeremy Kraus and Tim Schenke with CBRE were recognized for partnering with CCC on the Hamilton Security project. As a special thank you gift, both received a custom fitted sport coat by Mike Trotta and a complimentary one week stay in the Caymans.
CCC works with commercial real estate brokers throughout the Greater Cincinnati Area. Learn more about our development and leasing opportunities.