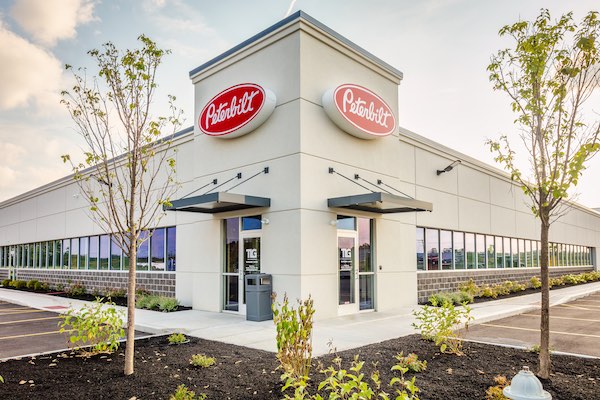 Recently, CCC completed another TLG Peterbilt dealership and store. Additionally, TLG Peterbilt has contracted with CCC to build an addition and renovate their Evansville, Indiana facility. The project includes a 23,400SF office, warehouse and service building addition to the exiting store.
It's incredible to be a part of another project for The Larson Group in the year 2023. CCC stands fully dedicated to bring The Larson Group's vision of first class dealership and facilities to a reality. We are truly grateful for the relationship with such a first class organization

Justin Platt, VP, CCC
Project Details
The building addition will be a Butler® Pre-Engineered metal building.  Interior will include a combination of finished office spaces, parts warehousing, sales, service and customer amenities.  The parts warehouse will be comprised of 11,000 SF of open space for racking.  The service department will have 13 bay positions and a 5-ton overhead crane.  One bay in the service area will be sectioned off as a wash bay and another will be a machine shop.  Office finishes to include stainless steel and granite countertops, flake epoxy flooring and diamond plate wall cladding.  CCC expects to have this project complete in mid-November.
See more photos here.