If the roof on your building is failing, there are options that go beyond typical roof replacement solutions.
For instance, you can save the cost of removal and disposal of existing roof materials by installing a new slope build-up roof system right over an old roof.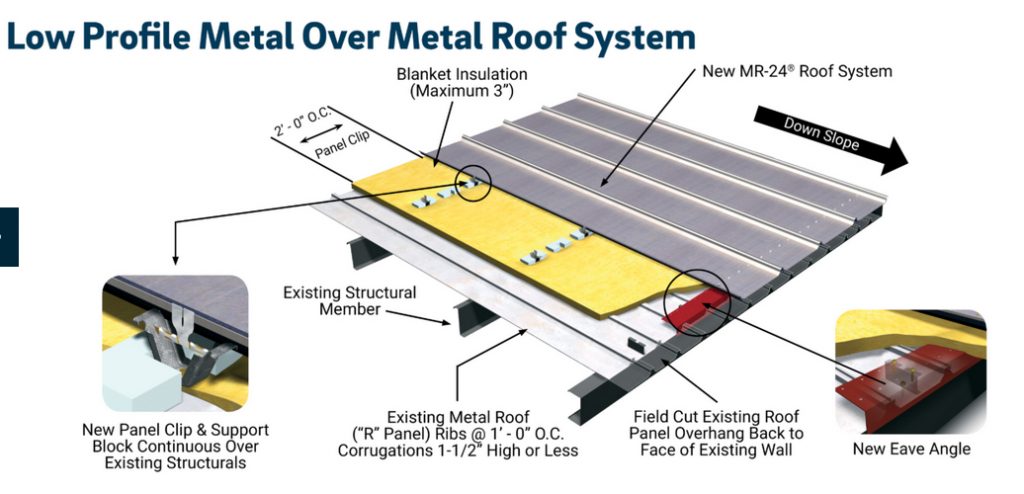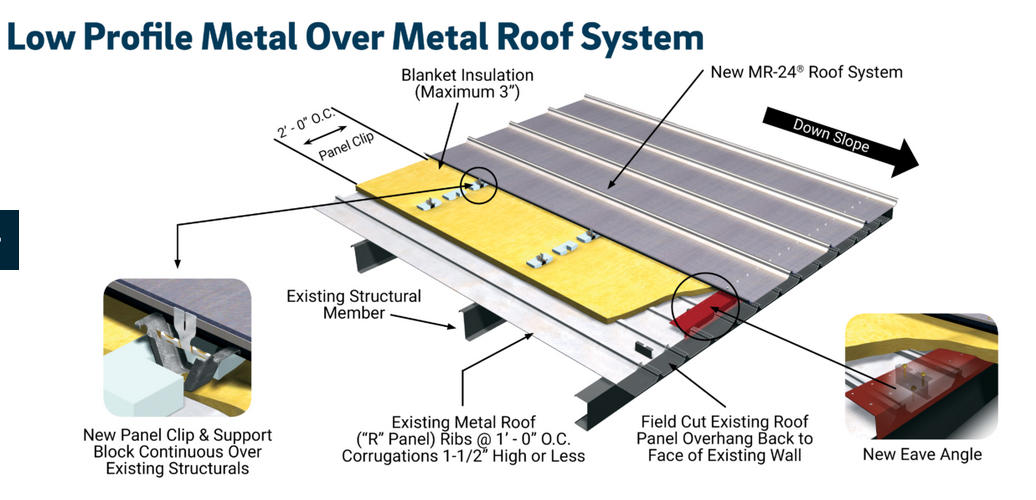 The stainless steel tabs used in the Low Profile Retrofit Metal over Metal System are more than 50% stronger than other galvanized standing seam tabs.
The Butler MR-24® roof system has a U.L. Class 90 wind uplift rating and U.S. Army Corps of Engineers Guide Specification 07416 certification. Class 90 is the highest test level It requires four hours of subjection to simulated wind loads. The oscillation phase can cause a slow developing weakness and testing will reveal such weaknesses. Only the best assemblies can achieve a U.L. Wind Uplift Class 90.
Continue reading

"Flexible Re-roof Solutions From CCC Save You Time & Money"